Montessori Activity/Routine Planner & Tracker app
Subscribe here if you're a parent who uses an iPhone / iPad, and would like to get early access to an app with free Montessori curriculum and daily / weekly routine planning & tracking tools
Hi Everyone!! We are team of four passionate Montessori enthusiasts,  including two designer moms (one of us is Montessori-certified) and two software developers.
Our team developed an app that helps parents find and organise educational and modified-Montessori activities to do with kids (age 1-12) at home. We understand how important getting motivated and structured planning are - especially, while staying at home with kids. The app is now available on Google Play: https://play.google.com/store/apps/details?id=com.edubaba.howApp
.. and soon on App Store.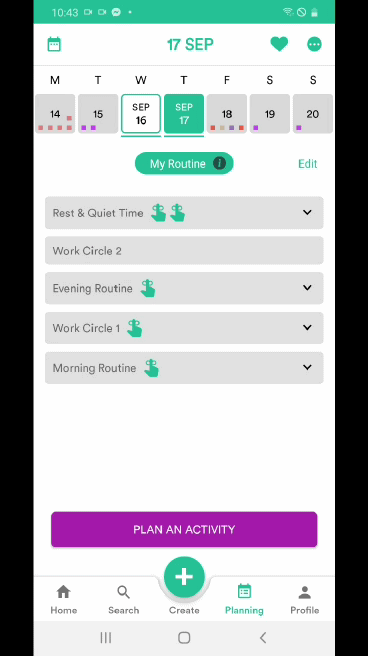 The app has 4 languages supported: English, German, Chinese and Polish.
We are looking for parents who use iOS (iPhone or iPad) and are interested to test the app and give us feedback. 
We also welcome Montessori teachers, childhood educators, kids' activity creators / developers to join us. Together we can make our parents' community richer and more valuable.
Subscribe here if you want to get early access and help us improve the app.
In the meantime, tell your friends!